BEST FOOT FORWARD
In 2015, Project MKC was approached by the Italian Scholarship Foundation about a partnership in bringing winter boots to students in Mahoning County. Through a $10,000 grant, Project MKC was able to distribute 214 pairs of Made in USA boots to students at schools and organizations all over Mahoning County.
Over the years, MKC has been able to provide over 1,700 pairs of boots, shoes, and socks to area students through an increased grant from the Italian Scholarship Foundation, as well as contributions from other charitable foundations such as the Ronald McDonald House Charities, and The Jane F. Lamb Foundation.
The children are always so excited to receive a new pair of boots for the winter weather. For some, it was most likely the first new clothing item that they have ever owned. One student exclaimed, "it is like Christmas after Christmas!"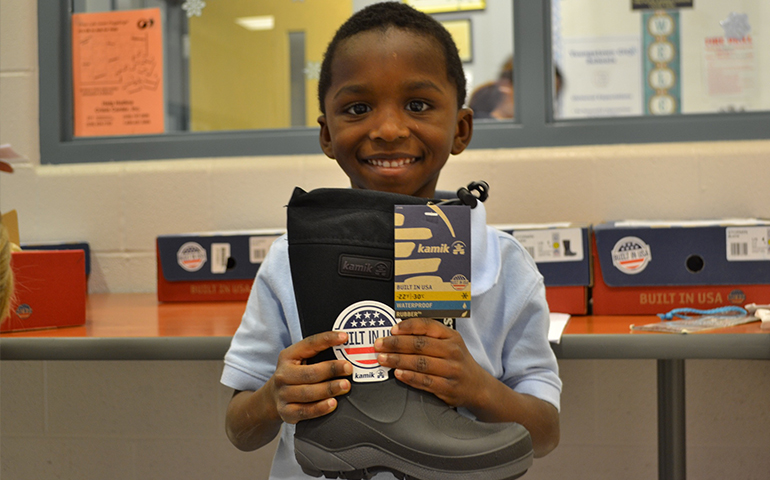 Looking forward to another boot distribution in 2019, Project MKC and the Italian Scholarship Foundation look to form new partnerships to reach even more students. Please contact MKC if you are interested in becoming involved!