LET'S MAKE A DIFFERENCE
In 2014, Project MKC partnered with Mrs. Diane Demetrios to form the "Let's Make a Difference" fund in memory of her daughter, Leslie Marie. Currently, Let's Make a Difference seeks to raise money to provide Bully Prevention Programming to Boardman, Poland, Austintown, South Range and Canfield Local Schools.
It is estimated that 160,000 children miss school every day due to fear of attack or intimidation by other students and 1 in 7 Students in Grades K-12 is either a bully or a victim of bullying. This is a very hot topic issue and schools are trying to do all they can with their limited resources to help curb the devastating effects of bullying. Let's Make a Difference wants to help schools by providing funding for these worthwhile programs.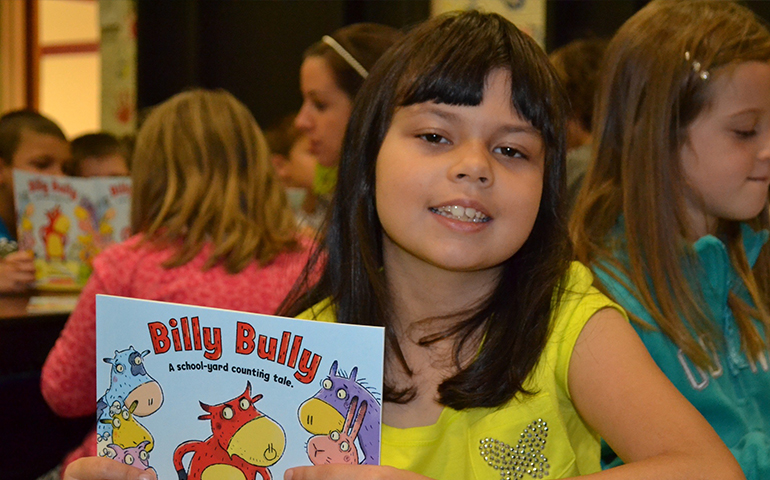 Since the start of this valuable special project, Project MKC along with Let's Make A Difference has distributed 2,825 anti-bullying books to every second grader in Boardman, Poland, Austintown, South Range and Canfield schools, provided three Mahoning County Career Center Seniors with a total of $2,500 in scholarships and provided "Bully Blocks" for a bench at West Boulevard Elementary in Boardman.
Mrs. Demetrios sells candy bars in businesses all over Boardman to fundraise for these valuable programs!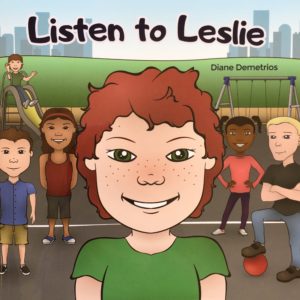 Project MKC and Mrs. Diane Demetrios published, "Listen to Leslie," an anti-bullying book that reminds children to keep in mind to be kind!