HOPE TOTES
A Hote Tote is a personalized bag of items for a child who is currently undergoing chemotherapy at Akron Children's Hospital of the Mahoning Valley or from the main campus and is from the Mahoning Valley. The bags are tailored to these children's individual likes and wants. The bags seek to brighten the day of children undergoing chermotherapy, giving them something to take their minds off their illness and just be kids!
In 2017, Project MKC partnered with Kids Win Project to begin providing Hope Totes to support children experiencing life threatening symptoms that defy medical diagnosis. The goal is to raise awareness and provide services for children suffering the effects of disease, yet lack a formal diagnosis.
Project MKC distributes around 25 Hope Totes a year for children in our community.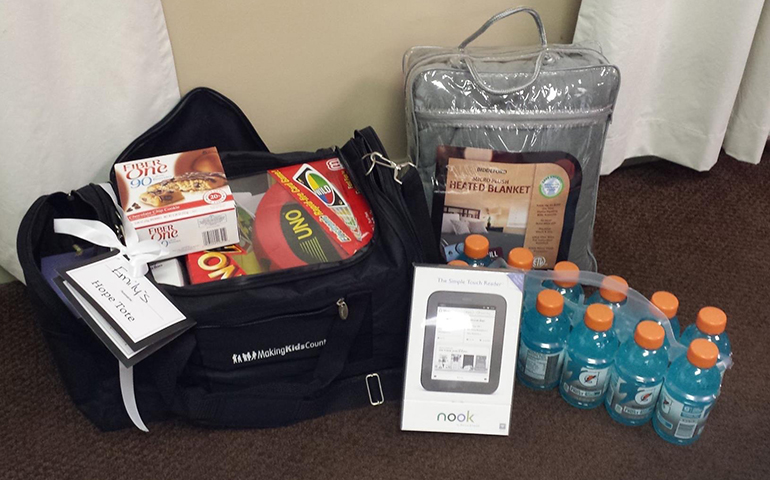 An example of a Project MKC Hope Tote!